Liza Burell has been promoted to Director of Program.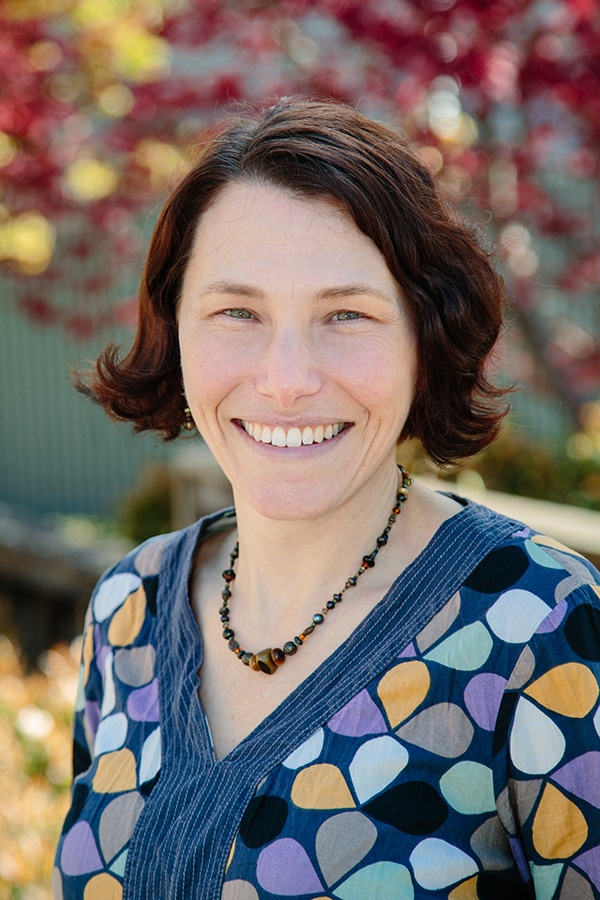 Liza Burell places a high value on work.
She pours a tremendous amount of energy into her own work at Building Changes, where she has been a trusted partner to Pierce County in its efforts to reduce family homelessness. She also has helped advance employment—the opportunity to work and earn an income—as a core strategy for moving more families and youth out of homelessness.
Burell now is taking on expanded work responsibilities at Building Changes after being promoted to the leadership team position of Director of Program. She will oversee program work, including Schoolhouse Washington, the Washington Youth and Families Fund grant portfolio, the Family Homelessness Initiative, and results-based leadership projects.
"Liza has distinguished herself as a knowledgeable and passionate advocate for families and youth experiencing homelessness," says Helen Howell, Building Changes executive director. "She doesn't just believe that they deserve every opportunity to become stably housed, she insists on it and is persistent about it. As we enter new areas of work, such as student homelessness, Liza will evolve into an even more powerful force for change."
Promoting real solutions for families
Over the past four years, Burell has focused much of her work in Pierce County, contributing advice, skill and expertise as the county implemented several innovative programs for impacting family homelessness. During that time, Pierce County ascended to become a national leader in the use of Diversion, a promising strategy that engages families early in their housing crisis so they can move quickly to stable housing.
Burell has teamed with workforce leaders in several counties, including Pierce, on a federally supported Housing and Employment Navigator research project that aims to improve the accessibility of employment services for parents of families experiencing homelessness. The model forges partnerships between the homeless, housing, workforce and social services systems, encouraging them to work together more effectively on behalf of families experiencing homelessness.
"We need to create better opportunities for people experiencing homelessness to generate an earned income and emerge out of poverty," Burell says. "By strengthening the working relationships between the various sectors that serve people experiencing homelessness, we can enhance those opportunities."
Fulfilling the potential within all youth
Burell will oversee Building Changes' program work in youth homelessness. At YouthCare, where she once worked, Burell developed a barista training and education program for youth experiencing homelessness that continues to thrive. "I was able to see firsthand what having a job can do for someone," she says. "It was mind-blowing to see how quickly situations could change for young people when they are given support and once they recognize their own abilities."
Burell's perspectives have been beneficial as Building Changes expanded its scope beyond family homelessness to also include youth homelessness. She says the lines drawn between family and youth homelessness tend to be artificial, having more to do with how services are funded than how people actually live their lives.
"A youth is living with a homeless family, and that's considered family homelessness," Burell says. "But if that youth leaves home at age 15 and becomes an unaccompanied youth, we treat it as youth homelessness. Then at age 17, that same youth may have a baby and we consider it family homelessness again. Yet we are talking about the same young person the entire time."